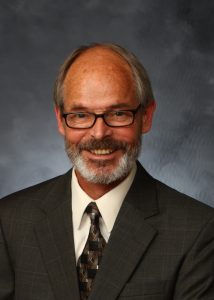 I would like to invite you to become a member of the Granville Area Chamber of Commerce. The reason to be a member is as true today as it was at our organization's inception in 1929: "to establish a close relationship with one another for the purpose of furthering business prosperity, the public welfare of the community and a feeling of mutual good fellowship among them." Let's discuss how being a member can benefit you and your business. Contact me or stop by the office for a visit. I look forward to seeing you.

Best Regards,
Steve Matheny, Executive Director
GRANVILLE AREA CHAMBER of COMMERCE
The Granville Area Chamber of Commerce is an organization of business leaders whose purpose is to maximize the value and relevance of business by stimulating commerce, advocating for our businesses, and supporting responsible business development that preserves our heritage and sustains the quality of life in the community.
Be the primary advocacy group for businesses in the greater Granville area.
The Granville Area Chamber of Commerce strives to provide its members with quality benefits and services. Members also receive exclusive invitations to business, social and networking events. Below is a summary of benefits available to GACC members.
General Member Benefits
Online Business Directory with detailed listing, website links and images
Advertising & Marketing Opportunities
Monthly Newsletter
Online Member News
Business Advocacy
Worker's Compensation Group Rate Plan
Chamber Community Events/Activities
Farmers Market
Kussmaul Award Dinner
Golf Outing
Christmas Candlelight Walking Tour
Committee Participation
Membership Committee
Marketing Communications Committee
Economic Development Committee
Nominating Committee
Golf Outing Committee
Education & Programs Committee
Marketing & Exposure
Granville Magazine
Business Literature Distribution at Chamber Office
Chamber Website www.GranvilleOH.com
Granville Sentinel Monthly Chamber Page
Retail Co-op Advertising
Chamber Newsletter
Granville Community Calendar
Online Community Events Calendar
Farmers Market Members Area
Chamber Meetings & Events
Reduced Cost Insurance
Worker's Comp Group Rate Plan
Education & Information
Business and Member News Online
Member Education Programs
Monthly Newsletter