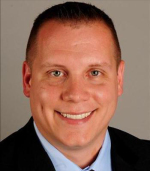 Vice Chair, Jerod Long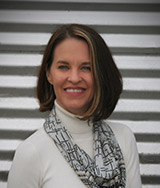 Tiffany Geiger is the owner of Creekstone Benefits, an independent health insurance agency in Alexandria, Ohio.   After 14 years in the health insurance industry Tiffany started Creekstone Benefits in 2005 to serve small business and individuals.
Tiffany is very involved with the community including being a member of the Otterbein University Alumni Council,  Girl Scout Troop Leader for a troop from Johnstown, President of the Alexandria Garden Club, Treasure of the Alexandria Business Association and President of Tau Epsilon Mu Alumni Assoc.  In her downtime she enjoys learning about wine, hiking, traveling and spending time relaxing at home.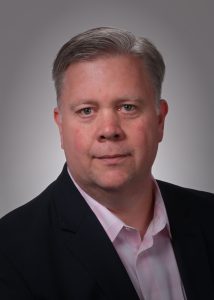 Bill Hoekstra is an Ohio licensed embalmer and funeral director who owns and operates McPeek-Hoekstra Funeral Home in Granville with his wife Mary. He earned his B.S. Degree in Management from Park University, graduated from Pittsburgh Institute of Mortuary Science, and has worked in the funeral service industry for 30 years, as both a sales representative and funeral director. Additionally, he is President of Preplanning Associates, a funeral preplanning agency that works with funeral homes in the Midwest. Bill has served on the Board of The Ohio Funeral Directors Association, currently is a trustee at Welsh Hills Cemetery, and is a member of the Church of St. Edward the Confessor in Granville. He has a daughter, Amber; two sons, Sam and John; and grandson, Dylan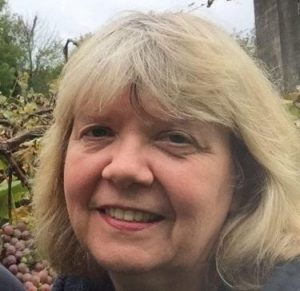 Diana Hooverman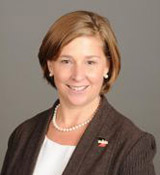 Susan Leithauser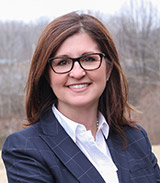 Carol Marr, What my clients like most about me is my work ethic and the fact that I consider us a team.  I'm available to discuss strategy and answer questions when it's convenient for them and respond to texts/emails quickly.  Most importantly, I arm them with the knowledge they need to make the best decisions when selling or buying residential real estate.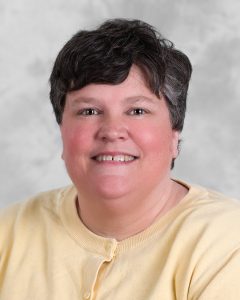 Secretary, Anita Carroll has been the director of the Granville Public Library since March of 2015. Prior to working in Granville, she was the director for the MidPointe Library System in Butler County, Ohio and the Franklin-Springboro Public Library in Warren County, Ohio. She received her bachelor's degree in history from the University of Cincinnati, her master's degree in library science from Indiana University in Bloomington, Indiana and her master's degree in public administration from Northern Kentucky University in Highland Heights, Kentucky.
Anita has served in leadership positions in the communities where she lives and works, including being a board member of the Franklin Area Chamber of Commerce and a member of the Women Living United committee through the Middletown Community Foundation. Locally, she is a member of the Rotary Club of Granville and serves as the club's Rotary Youth Exchange Counselor, a volunteer at the Market Street Food Pantry and also serves as a Legislative liaison for the Ohio Library Council.
In her spare time, she and her husband, Dennis, enjoy traveling, cooking, riding bikes, gardening and spending time with their two dogs.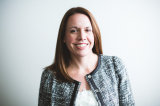 Michelle Newman is a "community enthusiast" and marketing professional living in Licking County, Ohio since 2009. Michelle was born in Indiana, raised in Texas, became an adult in North Carolina, and now she calls Newark, Ohio home. Michelle is first and foremost the mom of Mirabelle Hope, a fantastically funny and awesome five year old little girl. In addition, she is an entrepreneur running two businesses (MNB Marketing, a small business marketing company, and the creative coop, a nonprofit coworking space in downtown Granville.) Michelle also serves as the Executive Director of the Canal Market District - a community event space that serves as the home to one of Central Ohio's finest farmers markets. In her spare time, Michelle has found a nitch managing local political campaigns. In addition, Michelle teaches boxing and spinning classes and serves on the boards of the Young Leaders of Licking County, the League of Women Voters of Licking County, and the Granville Area Chamber of Commerce.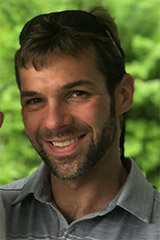 Scott Romei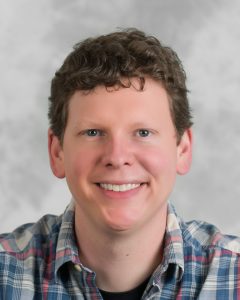 Jay Snyder