| | |
| --- | --- |
| by: Anne Stengle, Director of Foundation and Corporate Relations at Denison University and GCA Board Member | |
The Granville Chamber Alliance (GCA) was created in September 2014 with the broad mission of supporting business initiatives in the greater Granville area in conjunction with the Granville Area Chamber of Commerce (GACC). In comparison with the Chamber, the existence of the GCA allows access to a wider source of funding opportunities due to its 501(c)3 status. For instance, GCA President Brian Edwards recently secured a $1,500 grant from the Morgan Stanley Foundation for the GCA to support community education and business development efforts. "Funds raised by the GCA will allow the Granville Area Chamber of Commerce to pursue programs providing better member benefits, supporting area economic development, and expanding communications about our activities with members and the wider community," said Chamber Director Steve Matheny. "The funds raised by the GCA will help support current programming and potentially create more avenues for the GACC to support businesses in the Granville area."
The GCA has taken on one of the Chamber's iconic fundraising initiatives. As you hopefully already know, plans for the 7th Annual Golf Outing are well underway! Sponsored by the GCA, this year's outing brings the event "home" to Granville. This premiere golf event will be held at the Denison Golf Club at Granville on Monday, September 21. As a four person, 18 hole scramble, the GCA expects this to be a fun day with great food and great company. All proceeds from the golf outing will help support GACC programming. We invite all of our members to show their support for the GACC by either sponsoring the event or registering a foursome to play. Please note that foursomes are quickly filling, so we strongly encourage all those interested to send in their registration as soon as possible. Contact Steve Matheny (smatheny@granvilleoh.com) to register or secure your sponsorship commitment.
We are also delighted to announce that Corey Wills has been appointed to the GCA Board of Trustees and will serve as Treasurer. Wills, a partner at David B. Wills & Associates of Newark - specialists in Tax Consulting, Tax Preparation, Accounting, and Complete Payroll Services, replaces Michael Harris, who stepped down from the GCA earlier this year. Continuing to serve as Trustees for the GCA are Brian Edwards, Executive Director of the Edwards Group at Morgan Stanley; Anne Stengle, Director of Foundation and Corporate Relations at Denison University; and Danielle Cooperider, Branch Manager of First Federal Savings in Granville.
Lastly, if you would like to get involved in the work of the GCA or make a tax deductible contribution to this new organizational entity, please contact the Chamber office at (740) 587-4490 or via email to: smatheny@granvilleoh.com. The GCA and the GACC thank you for your support!
GACC 7th ANNUAL GOLF OUTING
Organized by the Granville Chamber Alliance
Noon: Registration & Box Lunch; 1pm Tee-Off
Sponsorship opportunities are available, and we are also taking signups for individual players ($125) and foursomes ($500). Contact Steve Matheny to secure your spot!
smatheny@granvilleoh.com
or 740-587-4490



MARKET THEMES CONTINUE THROUGH SUMMER
August 14-22: Licking County Local Food Week
: The Licking County Local Food Council, for the second year, has organized a wide array of events to celebrate local food. The week features a Farm to Fork tasting at the Granville Inn in conjunction with the Licking Land Trust; the Tomato Taste Off at the Farmers Market; "Picnic and a Flick" at Infirmary Mound Park featuring Touch-a-Truck and a viewing of Ratatouille under the stars (hosted by Licking Parks District) ;
SATURDAY, AUGUST 15 is the Tomato Taste-Off
: We want you...to pick your favorite Tomato! Mark your calendars now to participate in the first (annual?) Tomato Taste-off at the Granville Farmers Market.
Market customers will have the opportunity to vote for their favorite tomato variety. This is not a competition between vendors - rather, it's an effort to identify the most popular tomato varieties. Free to all - and delicious, too.
Weds., August 19 GACC GENERAL MEETING

Bryn Du's Carriage House will serve as the location of the GACC August Membership Meeting featuring a presentation by Bob Wade of JCC Hosting. Bob will be talking to us about information technology needs for small businesses.
Lunch will be provided by Alfie's Wholesome Food.
When: Wednesday, August 19, 2015, 11:30am-1pm at Bryn Du Carriage House, 537 Jones Road, Granville.
To register,

click HERE.
Founded in 1999, the Hotlicks Blues Fest is dedicated to presenting and
celebrating a great American art form, the BLUES! The 2015 Festival will be held on Saturday, September 5 in beautiful downtown Granville. For detailed information on this event, check out their Facebook page.
Looking for detailed information on events from all around Granville? Would you like to stay up to date on all of the Village's important announcements? You should be using the Granville app - not only as a community member, but as a business owner. Updated daily, the Granville app provides a comprehensive events guide, business directory, and Village news section.




Download it now and see how it could help your business.


1264 Weaver Drive
Granville, OH 43023
(740) 348-1955
Licking Memorial Family Practice - Granville focuses on the long-term care of family members of all ages, from birth to advanced age. Our physicians' specialized training and experience allow them to treat both acute and chronic illnesses, as well as focus their efforts on preventative medicine, and perform minor surgeries. The practice now includes a new family practice physician, Aaron J. Kibler, M.D., who is currently accepting new patients. To schedule an appointment, please call (740) 348-1955.
The Licking County Local Food Council's mission is to promote locally produced foods and sustainable agricultural systems that benefit our health, our land, and our community. With members representing food producers, processors, distributors, local governments, schools, universities, business owners, not-for-profit organizations involved in local-food advocacy, health professionals, hunger advocates, and concerned citizens, the Licking County Local Food Council (LCLFC) holds meetings and hosts events in order to further the conversation around local food within Licking County and to facilitate connections between players in the local food system.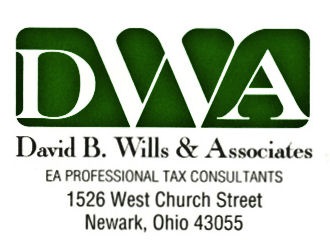 David B. Wills & Associates is an innovative accounting firm serving clients throughout the USA. We provide services to individuals, businesses, LLCs, Partnerships, C-Corps, S-Corps, trusts, and non-profit organizations. We also have special expertise in multi-level businesses with over forty years of experience in this area. We provide accounting and bookkeeping services with payroll services to support your business for success.
Procida Art & Design
Bob Procida
(740) 344-3972
Bob Procida is a successful New York illustrator who went from Broadway New York to Broadway Granville. He is showing his new Granville art at the Granville Library and at the Art @ 43023 gallery this month. He has been drawing local people, pets and houses in pen & ink, pastel, oils and acrylics. He can be reached at 740-344-3972 or r.procida@netzero.com.

1967 Newark-Granville Road
Board-Certified pediatric dentist, Matthew Pingel, D.M.D., is proud to announce the opening of Licking County's ONLY pediatric dental office, located in Granville.
Granville Pediatric Dentistry's mission is to establish a dental home which provides the highest quality of preventative and comprehensive dental care in a fun and comfortable environment for infants, children, adolescents and children with special health care needs. Granville Pediatric Dentistry's goal is to create a relationship with their families to help form proper oral hygiene habits and healthy dietary habits through education.
Being board-certified reinforces their commitment to providing their families with the highest quality of dental care through furthering our education and skills specifically focusing on pediatric dentistry.
Call today to schedule your child's first appointment at Granville Pediatric Dentistry and visit their brand new office! Dr. Pingel and his staff look forward to being part of the Granville Community.


2015 BOARD OF DIRECTORS



For a listing of our current board members and their backgrounds,

click here

.

<